Today we have 12 new books out today.
Wayfarer by Alexandra Bracken.

All Etta Spencer wanted was to make her violin debut when she was thrust into a treacherous world where the struggle for power could alter history. After losing the one thing that would have allowed her to protect the Timeline, and the one person worth fighting for, Etta awakens alone in an unknown place and time, exposed to the threat of the two groups who would rather see her dead than succeed. When help arrives, it comes from the last person Etta ever expected—Julian Ironwood, the Grand Master's heir who has long been presumed dead, and whose dangerous alliance with a man from Etta's past could put them both at risk.

Meanwhile, Nicholas and Sophia are racing through time in order to locate Etta and the missing astrolabe with Ironwood travelers hot on their trail. They cross paths with a mercenary-for-hire, a cheeky girl named Li Min who quickly develops a flirtation with Sophia. But as the three of them attempt to evade their pursuers, Nicholas soon realizes that one of his companions may have ulterior motives.

As Etta and Nicholas fight to make their way back to one another, from Imperial Russia to the Vatican catacombs, time is rapidly shifting and changing into something unrecognizable… and might just run out on both of them.
The Continent by Keira Drake.
For her sixteenth birthday, Vaela Sun receives the most coveted gift in all the Spire—a trip to the Continent. It seems an unlikely destination for a holiday: a cold, desolate land where two "uncivilized" nations remain perpetually at war. Most citizens tour the Continent to see the spectacle and violence of battle—a thing long vanished in the Spire. For Vaela—a smart and talented apprentice cartographer—it is an opportunity to improve upon the maps she's drawn of this vast, frozen land.

But an idyllic aerial exploration is not to be had: the realities of war are made clear in a bloody battle seen from the heli-plane during the tour, leaving Vaela forever changed. And when a tragic accident leaves her stranded on the Continent, she has no illusions about the true nature of the danger she faces. Starving, alone, and lost in the middle of a war zone, Vaela must try to find a way home—but first, she must survive.
Freeks by Amanda Hocking.
Welcome to Gideon Davorin's Traveling Sideshow, where necromancy, magical visions, and pyrokinesis are more than just part of the act…

Mara has always longed for a normal life in a normal town where no one has the ability to levitate or predict the future. Instead, she roams from place to place, cleaning the tiger cage while her friends perform supernatural feats every night.

When the struggling sideshow is miraculously offered the money they need if they set up camp in Caudry, Louisiana, Mara meets local-boy Gabe…and a normal life has never been more appealing.

But before long, performers begin disappearing and bodes are found mauled by an invisible beast. Mara realizes that there's a sinister presence lurking in the town with its sights set on getting rid of the sideshow freeks. In order to unravel the truth before the attacker kills everyone Mara holds dear, she has seven days to take control of a power she didn't know she was capable of—one that could change her future forever.

Bestselling author Amanda Hocking draws readers inside the dark and mysterious world of Freeks.
Flicker and Mist by Mary G. Thompson.
Romance, intrigue, and plenty of action are woven into a rich and suspenseful narrative in this powerful YA fantasy. The mixed-race heroine Myra is a Flickerkin and can flicker (become invisible) at will. She hasn't cultivated or revealed this ability, since Flickerkin are persecuted as potential criminals and spies. When invisible people become tricksters and then murderers, Myra's Flickerkin heritage becomes a deadly secret, putting her relationship with the leader's son—and her own life—in jeopardy. Loyalties shift and difficult choices are made before Myra understands who she wants to be.
The Hundred Lies Of Lizzie Lovett by Chelsea Sedoti.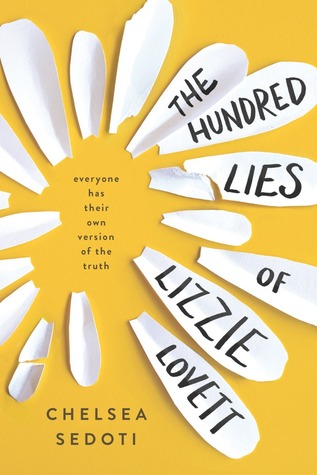 A teenage misfit named Hawthorn Creely inserts herself in the investigation of missing person Lizzie Lovett, who disappeared mysteriously while camping with her boyfriend. Hawthorn doesn't mean to interfere, but she has a pretty crazy theory about what happened to Lizzie. In order to prove it, she decides to immerse herself in Lizzie's life. That includes taking her job… and her boyfriend. It's a huge risk — but it's just what Hawthorn needs to find her own place in the world.
Under Rose-Tainted Skies by Louise Gornall.
Norah has agoraphobia and OCD. When groceries are left on the porch, she can't step out to get them. Struggling to snag the bags with a stick, she meets Luke. He's sweet and funny, and he just caught her fishing for groceries. Because of course he did.

Norah can't leave the house, but can she let someone in? As their friendship grows deeper, Norah realizes Luke deserves a normal girl. One who can lie on the front lawn and look up at the stars. One who isn't so screwed up.
The Cursed Queen by Sarah Fine.
Ansa has always been a fighter.

As a child, she fought the invaders who murdered her parents and snatched her as a raid prize. She fought for her place next to Thyra, the daughter of the Krigere Chieftain. She fought for her status as a warrior in her tribe: blood and victory are her way of life. But the day her Krigere cross the great lake and threaten the witch queen of the Kupari, everything changes.

Cursed by the queen with fire and ice, Ansa is forced to fight against an invisible enemy—the dark magic that has embedded itself deep in her bones. The more she seeks to hide it, the more dangerous it becomes. And with the Krigere numbers decimated and the tribe under threat from the traitorous brother of the dead Chieftain, Ansa is torn between her loyalty to the Krigere, her love for Thyra, and her own survival instincts.

With her world in chaos and each side wanting to claim her for their own, only one thing is certain: unless Ansa can control the terrible magic inside her, everything she's fought for will be destroyed.
Love And First Sight by Josh Sundquist.
In his debut novel, YouTube personality and author of We Should Hang Out Sometime Josh Sundquist explores the nature of love, trust, and romantic attraction.

On his first day at a new school, blind sixteen-year-old Will Porter accidentally groped a girl on the stairs, sat on another student in the cafeteria, and somehow drove a classmate to tears. High school can only go up from here, right?

As Will starts to find his footing, he develops a crush on a charming, quiet girl named Cecily. Then an unprecedented opportunity arises: an experimental surgery that could give Will eyesight for the first time in his life. But learning to see is more difficult than Will ever imagined, and he soon discovers that the sighted world has been keeping secrets. It turns out Cecily doesn't meet traditional definitions of beauty–in fact, everything he'd heard about her appearance was a lie engineered by their so-called friends to get the two of them together. Does it matter what Cecily looks like? No, not really. But then why does Will feel so betrayed?

Told with humor and breathtaking poignancy, Love and First Sight is a story about how we related to each other and the world around us.
Lost Girls by Merrie Destefano.
Yesterday, Rachel went to sleep listening to Taylor Swift, curled up in her grammy's quilt, worrying about geometry. Today, she woke up in a ditch, bloodied, bruised, and missing a year of her life.

She doesn't recognize the person she's become: she's popular. She wears nothing but black.

Black to cover the blood.

And she can fight.

Tell no one.

She's not the only girl to go missing within the last year…but she's the only girl to come back. She desperately wants to unravel what happened to her, to try and recover the rest of the Lost Girls.

But the more she discovers, the more her memories return. And as much as her new life scares her, it calls to her. Seductively. The good girl gone bad, sex, drugs, and raves, and something darker…something she still craves—the rush of the fight, the thrill of the win—something she can't resist, that might still get her killed…

The only rule is: There are no rules.
Because Of The Sun By Jenny Torres Sanchez.
From the backyards of suburban Florida to the parched desert of New Mexico, Because of the Sun explores the complexity of family, the saving grace of friendship, and the healing that can begin when the truth is brought to light.

Dani Falls learned to tolerate her existence in suburban Florida with her brash and seemingly unloving mother by embracing the philosophy Why care? It will only hurt. So when her mother is killed in a sudden and violent manner, Dani goes into an even deeper protection mode, total numbness. It's the only way she can go on.

But when Dani chooses The Stranger by Albert Camus as summer reading for school, it feels like fate. The main character's alienation after his mother's death mirrors her own.

Dani's life is thrown into further turmoil when she is sent to New Mexico to live with an aunt she never knew she had. The awkwardness between them is palpable. To escape, Dani takes long walks in the merciless heat. One day, she meets Paulo, who understands how much Dani is hurting. Although she is hesitant at first, a mutual trust and affection develop between Dani and Paulo, and Dani begins to heal. And as she and her aunt begin to connect, Dani learns about her mother's past. Forgiving isn't easy, but maybe it's the only way to move forward.
Whenever I'm With You by Lydia Sharp.
A missing boy.
A road trip into the Alaskan wilderness.
A week that will change everything…

After Gabi's parents' divorce, she moves from California to Alaska with her dad. At first, it feels like banishment—until she meets Kai. He welcomes her into his life, sharing his family, his friends, and his warmth. But as winter approaches, Kai pulls away for seemingly no reason at all. He's quiet, withdrawn. Then one day, he disappears.

Kai's twin brother, Hunter, believes Kai is retracing their missing father's steps in the wilderness north of Anchorage. There's a blizzard on the way, and Kai is alone out there. Gabi's frustration over his emotional distance quickly turns to serious concern. This is the boy who saved her from the dark. She can't lose him to it.

So Gabi and Hunter agree to head out together on a wild journey north—a trip that will challenge them physically and emotionally, as they try to convince the boy they love to return home.
Life In A Fishbowl by Len Vlahos.
Fifteen-year-old Jackie Stone is a prisoner in her own house. Everything she says and does 24/7 is being taped and broadcast to every television in America. Why? Because her dad is dying of a brain tumor and he has auctioned his life on eBay to the highest bidder: a ruthless TV reality show executive at ATN.

Gone is her mom's attention and cooking and parent-teacher conferences. Gone is her sister's trust ever since she's been dazzled by the cameras and new-found infamy. Gone is her privacy. Gone is the whole family's dignity as ATN twists their words and makes a public mockery of their lives on Life and Death. But most of all, Jackie fears that one day very soon her father will just be . . . gone. Armed only with her ingenuity and the power of the internet, Jackie is determined to end the show and reclaim all of their lives, even in death.
Which of these books will you be picking up today?